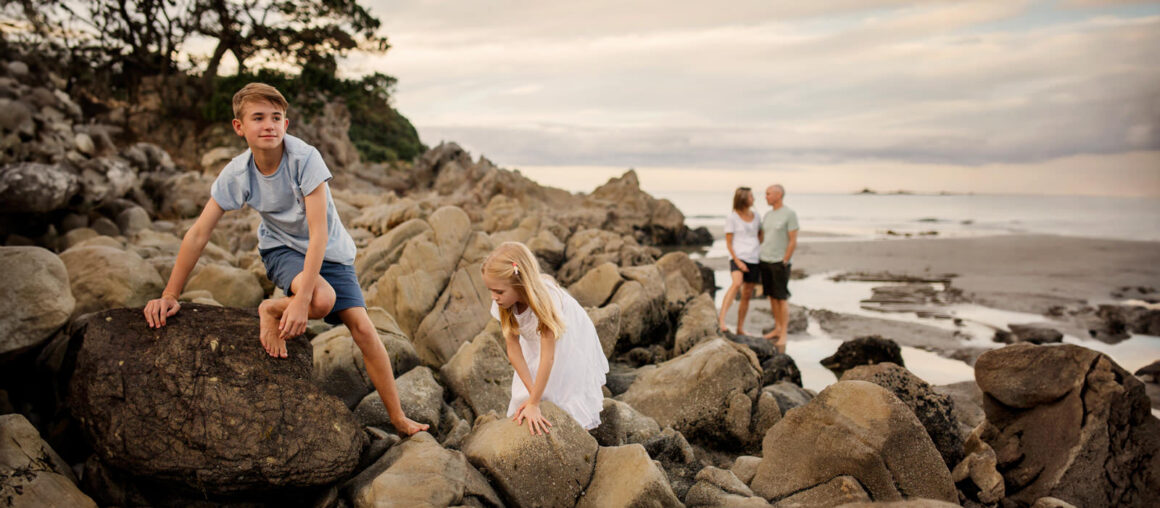 Portrait session information
---
'What is a pre-consultation?'
A pre-shoot consultation is a valuable opportunity for us to connect before your portrait session. It allows us to discuss your vision, preferences, and goals for the shoot, ensuring that we capture images that truly reflect your family's personality and style. This discussion helps me understand your unique story and enables us to plan the session logistics, such as location, wardrobe, and any specific concepts you have in mind. By having a pre-shoot consultation, you'll feel more relaxed and confident during the actual session, resulting in authentic and stunning portraits that you'll cherish for years to come.
'Where is my session held?'
Family sessions take place at your home or at a location of your choice.
Maternity sessions take place either at my newborn home studio, at your own home or at a location of your choice.
Newborn sessions take place at my newborn home studio or at your own home.
'When should I book my maternity and newborn sessions?'
Maternity sessions are best booked when you are around 34-36 weeks pregnant. At your maternity session, we would make a tentative booking for your newborn photoshoot for just after your due date, that date can definitely change if you deliver earlier or later than expected. To get the very best out of your session, the ideal time to photograph a newborn baby is between 4-14 days old. Anyone who has had a baby will tell you just how much they change in the first couple of weeks, also after this time, babies are a little harder to settle and things like colic and baby acne can start to flare up.
'How long will my shoot take?'
Family sessions can take up to 1-1.5 hours. Playful, fun, and full of laugher. You wont just remember the photographs, but the amazing time you had with your family while we created them.
Newborn sessions can take anywhere from 2-3 hours, as I would never want you to feel rushed or overwhelmed. This allows enough time for feeding and comforting.
Maternity sessions take around 45-60 minutes, allowing time to relax, chat and have fun.
'What is a viewing and design session?'
A portrait viewing and design session is a personalised appointment where we come together to review and select the best images from your portrait session. During this session, I will guide you through a curated collection of your photographs, offering expert insights and creative suggestions to help you choose the most stunning and meaningful photographs. Additionally, we'll collaborate on designing exquisite display options such as custom prints, albums, and wall art, ensuring that your cherished moments are beautifully showcased in a way that perfectly suits your style and space. It's a collaborative experience aimed at transforming your treasured memories into tangible, breathtaking artworks to be enjoyed for generations to come.
'Why should I book with you?'
Not only can I assure you of an exceptional experience throughout the entire process, but I believe the ultimate focus lies in the end result. The artwork you'll receive from me undergoes meticulous editing and is produced to the highest standards before being elegantly showcased in finely handcrafted albums, premium-quality mats, exquisite frames, or canvases – all thoughtfully prepared for prominent display in your home. I am not the type of photographer who follows the "shoot & burn" approach, providing you with a USB filled with images that, let's be honest, often end up forgotten at the bottom of your handbag or stashed away in the miscellaneous drawer in your kitchen. After all, who truly has the time to venture out and manage the printing and presentation of photos? Allow me to handle these details on your behalf!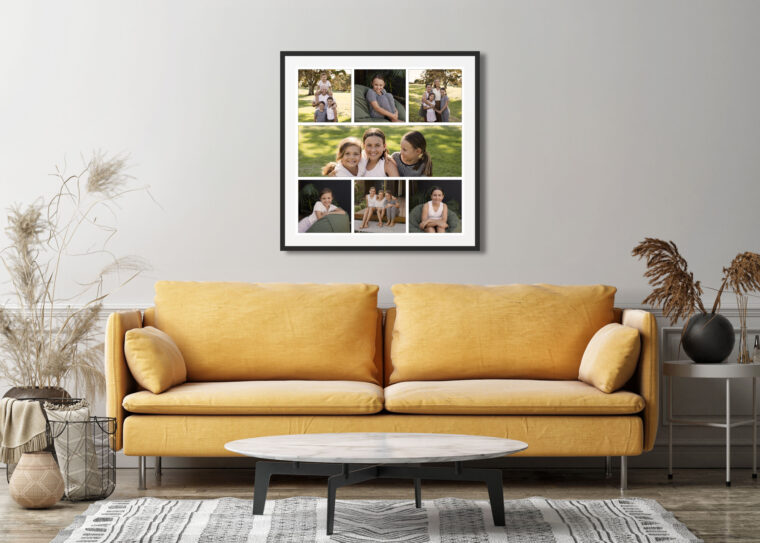 Portrait – Pricing
---
The following sessions are bespoke photography experiences:
Family / Generation Session – $125
Maternity Session – $125
Newborn Family Session – $125

These include the following sessions:
– Pre-shoot planning and styling session over the phone/zoom
– Approximately a 1-2 hour shoot at my Papamoa Beach home (maternity & newborn only) or location of your choosing; beach, park, urban setting, your home/property etc.
– Viewing and design session at my home studio, with personalised product recommendations. This is where you will choose the photographs you wish to display in your home.

***All artwork is sold separately and there is no minimum purchase requirement***

Prints start at $175, ready to hang individual wall art starts at $495 and wall art collections start at $1100. Most families invest $1500-$3000 on their custom photography session.

For more information on pricing please send me an enquiry through the CONTACT page.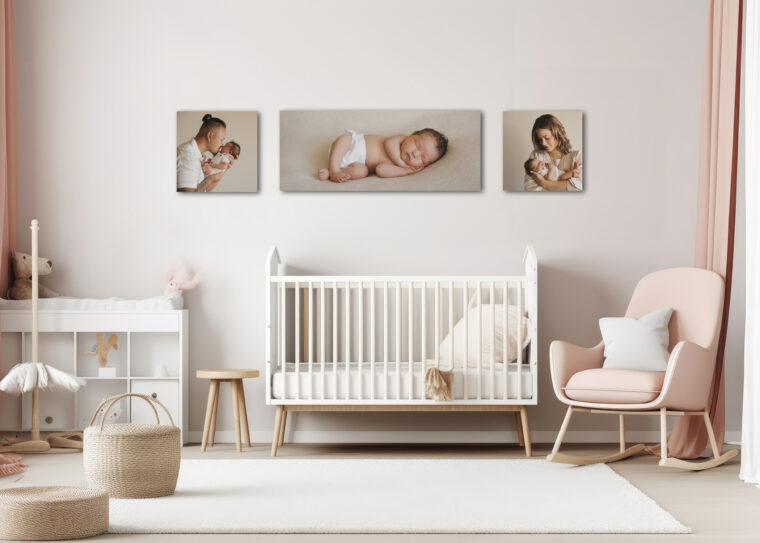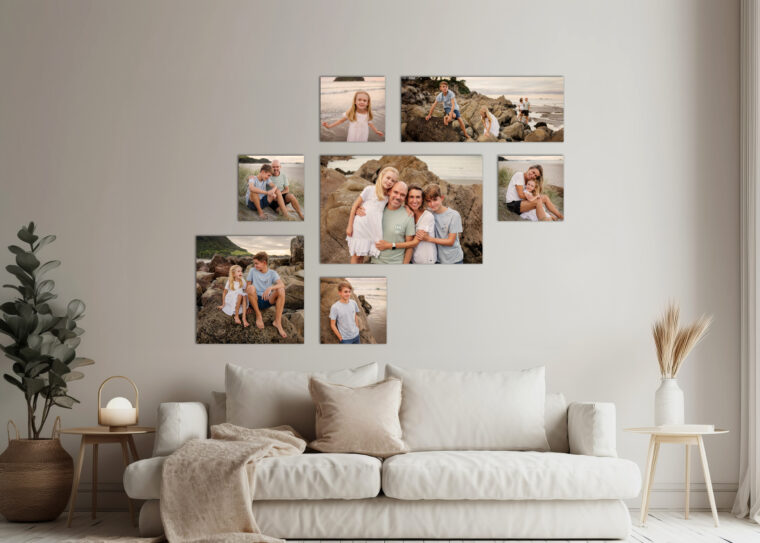 Finished Products
---
At Caroline McKenzie Photography, I hold the belief that your photographs are precious heirlooms, destined to be cherished by generations to come. They capture the essence of how you and your children appeared, loved, and engaged during specific phases of your lives. No longer will these images remain unseen on a USB or hard-drive; photographs are meant to be experienced, felt, and embraced with smiles. My ultimate objective is to assist you in determining the ideal way to safeguard these cherished memories. While the option to have digital copies remains available, my primary aim is to ensure your photographs are immortalised on your walls, or within an album, to forever be admired at.
By having a viewing and design ordering session after your photoshoot, you can touch, feel and fall in love with these keepsakes as I guide you in making choices that align with your preferences and requirements.
Matted Artwork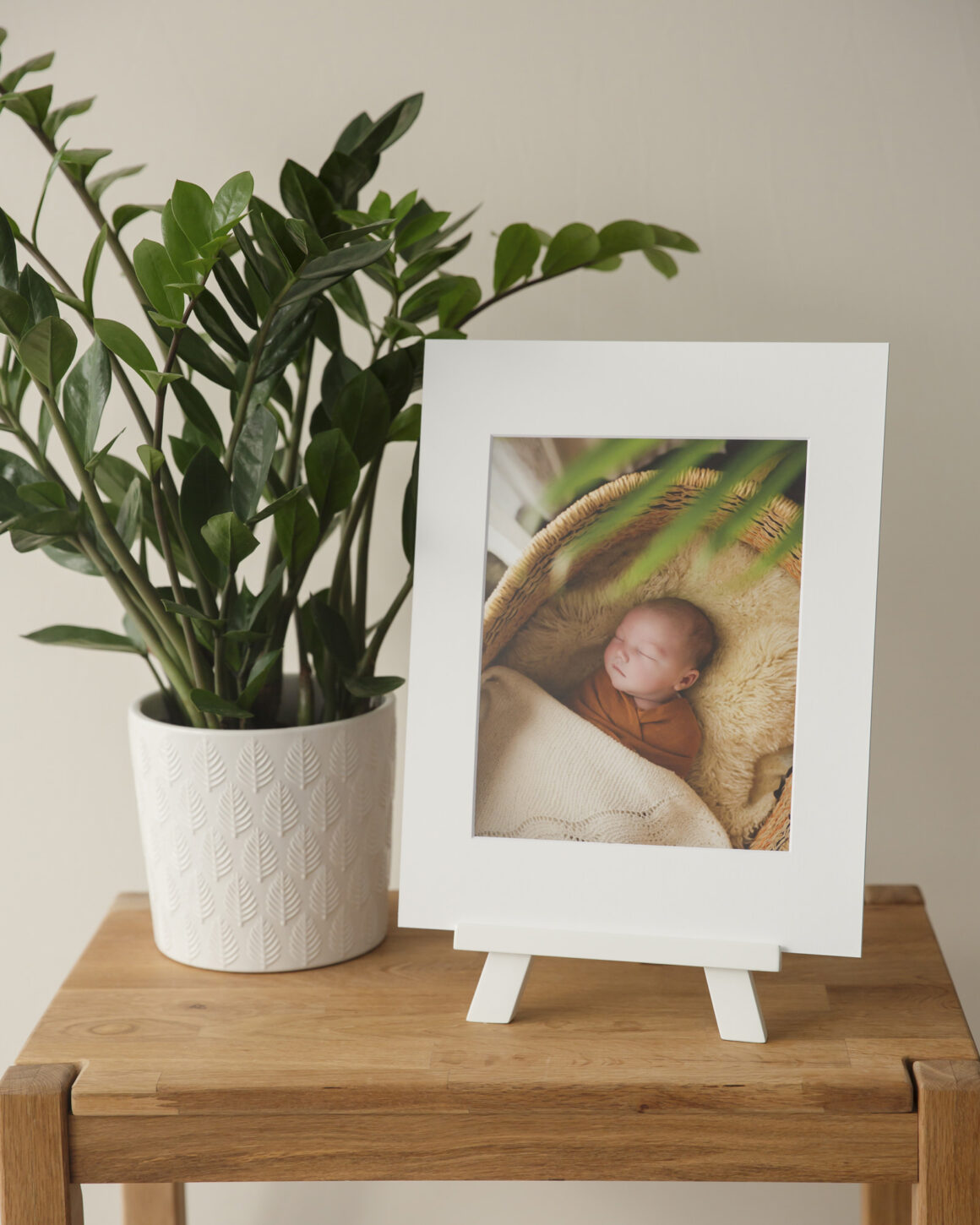 Framed Wall Art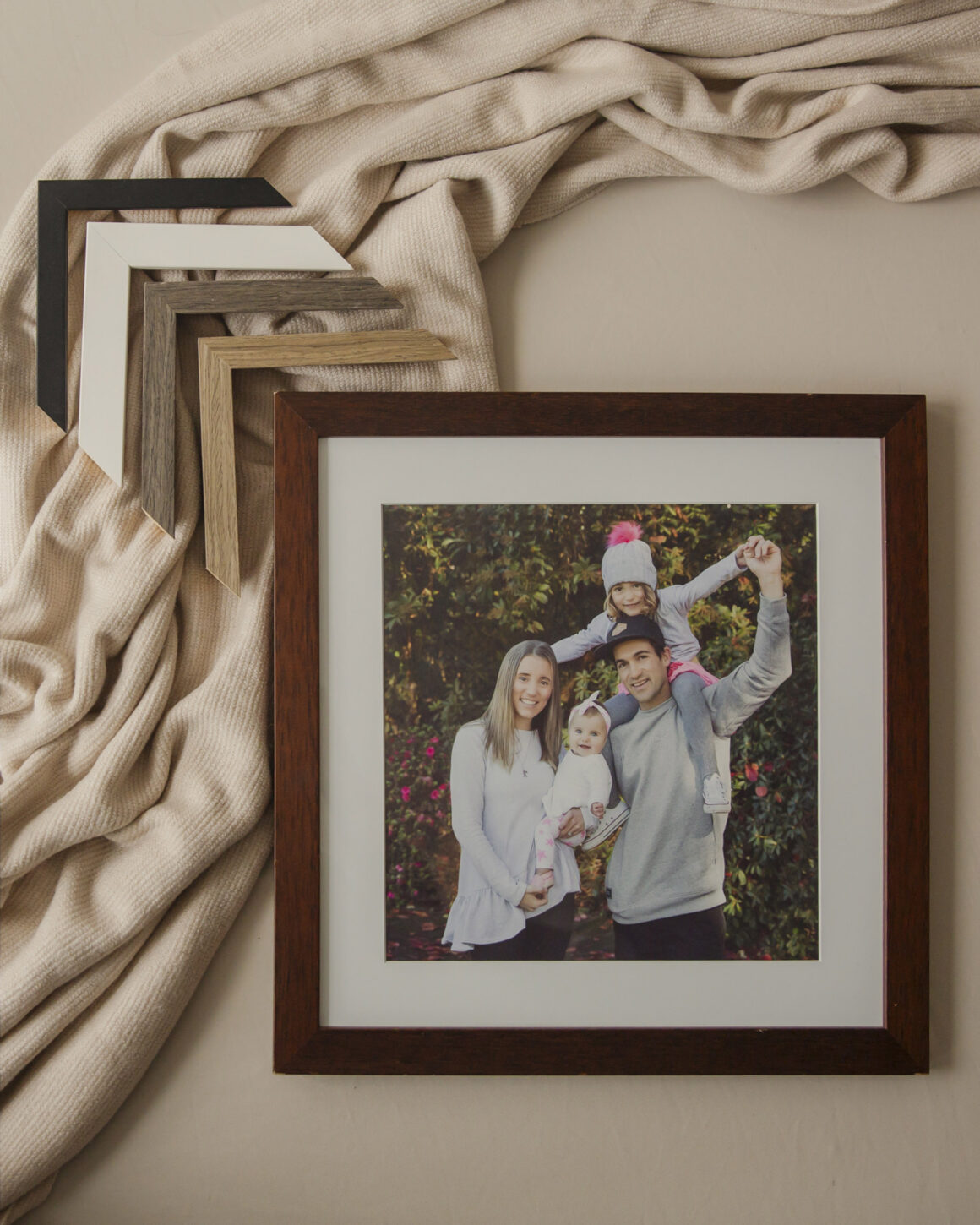 Albums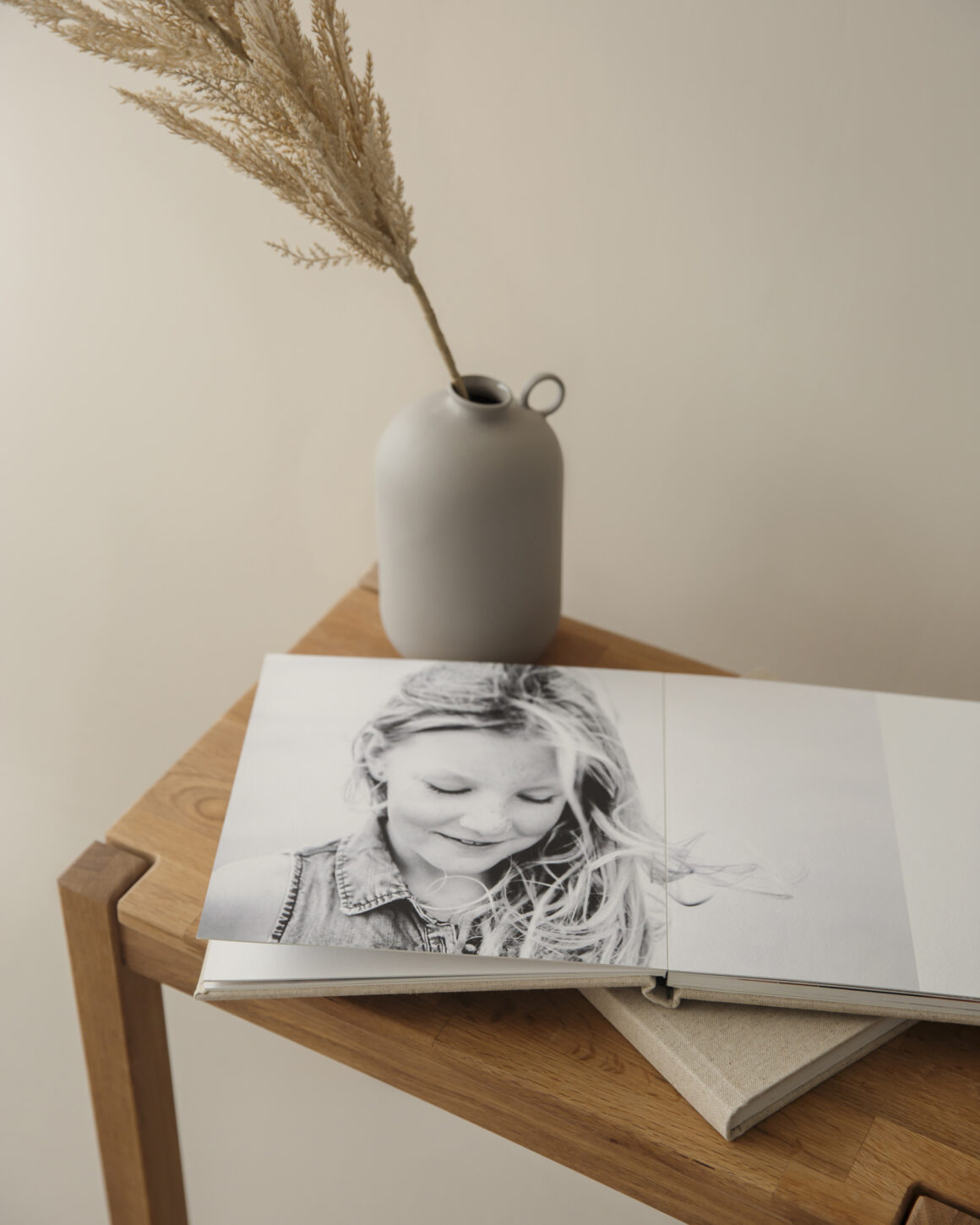 © Copyright Caroline McKenzie Photography 2023